What Our
Clients & Partners

Say...
Jaymini and her Staff were persistent and diligent in helping me qualify for a refinance on a home mortgage. She came up with great advice in helping me structure my finances so that I was able to refinance.

-Rasbaboo
I was a first time home buyer so naturally i had a lot of questions, Jay made herself available to help almost around the clock. She provided insightful information that helped ease the process of the home buying experience.

-Jordan
I have been looking for the right mortgage broker for over 10 years and finally found now! Jaymini is extremely attentive, flexible, and good at what she does. She was able to find the right loan program that I have been looking that other brokers could not. She took care of all paperwork to minimize followup questions from underwriters which made the whole loan approval process that much easier. The loan closed on time and I will always go to her for my mortgage loan needs in the future!

-Chad S
Working with Jaymini was such a great experience. She was there every step of the way and always had answers to our questions and concerns. I am a very involved buyer- researching and talking to others about the process- and Jaymini was always there to answer questions or soothe concerns that arose from my "becoming more informed".

-e001ponce
I am self-employed and have been turned down for a conventional loan in the past because my tax returns do not show enough income. I was referred to Jaymini by a friend, and her and her team were able to provide me with an alternative loan based on my bank statements rather than my tax returns. I was able to purchase the home with 15% down and with no PMI! The home was a new construction with a 35 day escrow, even with this alternative program, I was able to close on my home on time. I will be back to work with Jaymini again when I decide to buy an investment property through their stated income loan program. Thank you Jaymini and thank you to the entire Avant Financial team!

-NGOC
I can't rave enough about Jay and Nhan at Avant Financial Group!!! I am also a fellow loan originator, and 6 months ago I was under contract to buy a home that I absolutely loved in a really hot market. Within the first week of escrow, I ended up switching jobs which threw a wrench in the original purchase loan approval. I had also put down a significant amount of earnest money to secure this house I wanted so bad, and now I was in danger of losing that. Avant Financial Group was able to quickly switch gears and come up with a 2 step plan to first get me into the home and then a conventional exit down the line. They first got me asset based bridge financing so I could secure the house, and best of all they followed through on the 2nd part of the plan. I'm happy to say I just closed on a conventional loan which ended up saving me over a thousand bucks a month! Yay!! I highly recommend them to anyone. They will take care of you!!

-Lana B
Jay helped me with my first home purchase ever down in San Diego, and her and her team were amazing! She came highly recommend by another friend of mine in LA, and before I made the move to San Diego she helped me get completely pre-approved and through the underwriting process before I even started to look at homes to buy. I actually went into underwriting and got the approval the same day. When I found my house, the only thing we needed to get was an appraisal so we were able to close in less than 10 days! Jay is very communicative and responsive, she took the time to answer every question I had and even taught me some things to look out for as I went through the home buying process. I always felt like I was in good hands, and I will definitely use Jay for all my loan needs in the future! I don't usually leave reviews, but she seriously deserves more than 5 stars. I've already referred her to another friend who is looking to make a move from LA to Texas. Thank you Jay!!!

-Alex F.
We recently bought two different investment properties, each of them 4 unit properties, for cash. We wanted to get our liquid assets back so we could invest again, so we we did a delayed financing loan on each of the properties. Jaymini and Nhan were so great to work with, and they made the loan process a breeze. With their professionalism, expertise and constant communication we closed both loans in less than 30 days. We were also able to use the higher appraised home values instead of the purchase prices from the month before, so Avant Financial was able to get us 81% of the cash we spent on the purchases back while leaving us with 30% equity in each property. We will definitely work with Jay, Nhan and the rest of the amazing team at Avant Financial Group for our other home financing needs. We have done 6 loans with Jay and Nhan this past year alone. Our son also did a recent investment property purchase and another investment property refinance with them, and both processes were seamless. Great job guy

-Evergreen2007
I just recently closed a purchase with Jaymini & her team at Avant Financial on my investment fourplex. We had a very tight escrow window of 25 days and Jaymini & her team were able to get my loan approved and closed in less than 25 days! Amazing! I was able to get an awesome interest rate with minimal cost for the loan. The process was the easiest I've experienced. I didn't need to provide my paystubs or w-2s or bank statements as they were able to verify all of that electronically. I signed the initial loan disclosures electronically, and the only thing I had to sign traditionally was my closing docs. I would recommend Jaymini to anyone!

-NickMatos
Jaymini Dave contacted me from a inquiry I placed online for purchasing a home for the first time. What I can tell anyone from first hand experience is that Ms. Dave is knowledgeable, approachable, personable, endlessly patient, and incredibly generous with her time, to include nights and weekends. I had efforts from 4 other mortgage brokers that were unable to get me fully funded. Jaymini always kept me informed of everything that was transpiring during the loan process and never once did she make me feel like things were going to fall through. I would highly recommend to everyone to get Jaymini and her team at Avant Financial to get your home loan signed and funded.

-Zelene Charles
Submit Your Review!
We'd love to hear from you! Use this form to send over details about your experience with our mortgage team.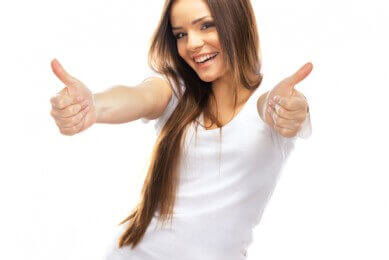 Get Your FREE Pre-Approval Letter Now!